More than 300 enterprises producing supporting industry products in Hung Yen province
30/08/2022
In order to develop sustainable and in-depth industry, Hung Yen province has been actively implementing solutions to support supporting industry enterprises, helping to increase the value of domestic industrial products. , bringing local industry deeply involved in the global value-added chain.
Up to now, the province's supporting industry has gradually formed a production link between domestic enterprises and foreign-invested enterprises (FDI).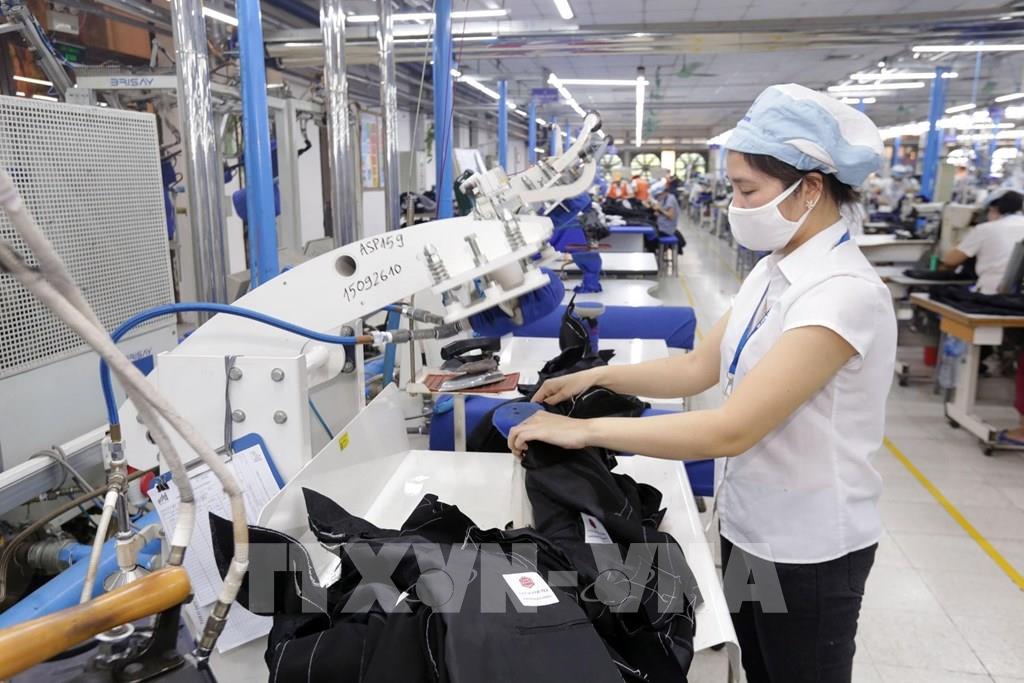 According to statistics, currently in the province, there are nearly 300 enterprises producing supporting industry products on the list of priority industries, focusing on forming quite clearly in 6 fields: Mechanical engineering and manufacturing. ; electrical equipment, electronic; textile; leather shoes; manufacture and assemble automobiles; high-tech industry, in which there are many enterprises producing supporting industries from large corporations in the world. Typically, Kyocera Vietnam Co., Ltd (Yen My) specializes in manufacturing electronic ceramic components, telecommunications equipment, jewelry processing; LTK Vietnam Co., Ltd. (Van Lam) is engaged in the production of batteries and accumulators, production of spare parts and auxiliary parts for motor vehicles and motor vehicles… has a market in Japan… Some businesses in Industrial zones have formed industry links and value chains such as yarn production, textile dyeing,
According to the orientation of the province, by 2025, the supporting industry will become an important industry of the province, capable of producing and supplying components and spare parts for a number of domestic industries; By 2030, supporting industries will gradually participate in the global supply chain of large multinational corporations in the world, specifically: For the field of mechanical engineering, by 2025, product orientation manufacturing molds, stamping, casting, jigs, precision machining, machine parts of all kinds and components, dynamic equipment and agricultural machines with an output of 500 – 600 thousand products of all kinds; manufactured steel reached about 150 thousand tons of products of all kinds. By 2030, the production of metal mechanical components will reach 1,000 – 1,200 thousand products and manufactured steel will reach 250 – 300 tons of products of all kinds. For the field of electrical and electronic equipment, with a vision to 2025.
Source Bo Cong Thuong
Let's welcome the return of MTA Hanoi 2022 – The leading exhibition on precision mechanics and metal processing industry in the North. Here, the latest products, solutions and technologies are introduced by exhibitors, creating more opportunities to approach customers and potential suppliers. The exhibition is also a platform to connect and communicate between regional and international businesses in the industry to update the latest industry trends. Beyond that, there will be presentations from leading industry experts, from which you can update industry knowledge and enhance experience at the exhibition.
 
MTA HANOI 2022 EXHIBITION OVERVIEW
 
Exhibition date: October 12 – 14, 2022    Opening hours: 9:00 – 17:00 daily
 
Venue: ICE Events – Hanoi International Center for Exhibition, 94 Tran Quoc Toan, District Hoan Kiem, Ha Noi, Vietnam
 
Contact Information: Mr. Kingsley
 
Tel: +84 28 3622 2588
 
Email: [email protected]
 
Website: www.mtahanoi.com
Must Read