Industry News
Truong Hai, Toyota battle for automobile market share
Taking every opportunity to reduce prices, Truong Hai and Toyota, the two big automobile manufacturers, are trying to capture every corner of the market.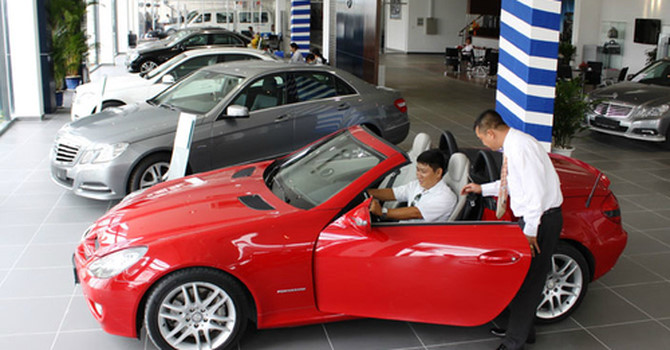 On August 9, the selling price of CX-5 model was reduced by VND40 million to VND800 million. A veteran car dealer said: "2017 is quite a crazy year".

Truong Hai Auto slashed selling prices in 2015, 2016 and the first quarter of 2017. By the end of 2016, it had surpassed Toyota to become the automobile manufacturer with the highest number of cars sold, which amounted to 24.1 percent of market share.

However, Truong Hai cannot maintain the price cuts. Bui Kim Kha, deputy CEO of Truong Hai, said the manufacturer slashed prices to boost sales and stop losses, but lost profits.
Meanwhile, Toyota continues slashing prices. It started the price reduction campaign later than Truong Hai, in the second half of 2016.

The campaign has helped Toyota surpass Truong Hai in the number of cars sold. By the end of July, Toyota regained its No 1 position in the market with 23.4 percent of market share, while the rival had 19.8 per cent.

For how long will auto manufacturers cut selling prices? Some analysts think manufacturers will continue slashing prices to obtain targets in sales and market share set earlier this year.

VAMA earlier this year predicted that sales would increase by 10 percent in 2017 compared with 2016, though it anticipated that customers would delay their car purchase plans until 2018 when Vietnam has to cut import tariffs.

However, by the end of July, sales had decreased by 6 percent compared with the same period last year.

Analysts believe this was why the manufacturer decided to slash the price of CX-5 further by VND40 million.

The move was taken partially because Honda cut the price of CR-V by nearly VND100 million in early August.

The Vietnam Automobile Manufacturers' Association (VAMA) reported that the total automobile sales in the first seven months of 2017 decreased by 6 percent to 154,930 units. Sales of tourist, commercial and specialised cars experienced a year-on-year decline of 2 percent, 10 percent, and 18 percent, respectively.

JATO, a UK-based market analysis firm, in its report released earlier this year, showed that the Vietnamese market grew by 27.1 percent in 2016, becoming the second fastest growing market in the world.
Source : Vietnamnet Online News
Sep 2017